PORTFOLIO OF PHOTOGRAPHS
Welcome to the John Hintz Fine Art website. As you've no doubt already noticed, my approach to nature photography is quite different from the norm. When I head out on a field trip, my focus isn't so much on landscapes, still lifes or particular objects, but on uncovering the often amazing natural details and compositions contained within those views. You should also note that the inverted colors I use aren't just added as a novelty, but are actually employed to assist in accomplishing my intent. There's a whole fantastic, almost otherworldly layer of abstract lines, shapes, colors, textures, shadows and reflections out there -- hidden within stray vegetation and terrain. It's my goal to seek out this extraordinary, nature-made art and digitally capture as much of it as I possibly can. Then, back in my office, after all the usual processing steps are completed, the last thing I do is invert the original colors in the image to their direct opposites in the color spectrum. In other words, greens become reds, blues become oranges, yellows become purples, black becomes white etc. The effects of this are twofold. Not only do the unusual colors make my images a bit more intriguing, visually appealing and even somewhat surreal, they also, in fact, help enhance subtle details within the image - especially in darker areas. It's really not until after the color inversion is made, that I can finally evaluate the quality of a photo and determine if I successfully got the image I had originally envisioned. Bottom line, it's nature that actually creates my art. I just do what I can to help make it more visible. Art, photography and design have been dominant factors throughout my life. It wasn't until I retired to Florida, however, that I also developed a deep appreciation for the awesome beauty of nature. Much of it is strikingly obvious, but it's the subtle beauty, the beauty within, that which is not easily seen, that excites me the most. Through my art, I seek to reveal and capture the astounding scenic treasures obscured all around us and, in doing so, help others experience a deeper appreciation of nature, as I have.
Available Artwork
ARTIST STATEMENT: John Hintz takes nature photographs that would probably be out of place among the straightforward, hyper-articulated images in National Geographic or any venue where documentary realism is privileged. Yet his photo-inversions are as meticulously composed as anything one might find in those glossy realms; and often reveal, through their radical departure from naturalism, various shapes, associations, and even multilayered stories right out in the open (but invisible to the naked eye or any other means of conventional perception). The parks, preserves, and beaches of southwest Florida are where John harvests his painterly photographs, regularly descending upon this tropical landscape to locate "the most extraordinary and fascinating natural compositions I can find – preferably with a strong focal point, a dark background, and a good variety of color." Then, after returning home and downloading his catch, he selects the prime images and inverts their original colors—to their direct opposites in the color spectrum; so greens become reds, blues become oranges, yellows become purples. It's only at that moment—when painstaking composition meets technological transformation—that John actually knows what he has created. The unusual, oversaturated colors add a fantastical element to the images, making them seem like snapshots from another dimension—an inverted world that resembles our own, yet with otherworldly deviations. For John, though, the decidedly surrealist bent of his pictures may be incidental to their most significant achievement, which is to actually reveal parts of our own world that would surely go missing without his roving, dedicated eye. "Inverting the colors enriches subtle, intricate details, especially in dark areas where, in the original colors, the image is mostly obscured" says John. "There's a rich interplay between this whole other layer of shadows, lines, and shapes that comes through—from stray vegetation and different textures in the landscape or some other convergence of plant life and terrain. Nature does the work, ultimately—I just apply a sort of filter that makes it visible." The raw beauty and wonder of nature is relentless and overwhelming, to the point sometimes where it seems mundane—something we take for granted, especially in a place like Florida with so much wildness intact. John Hintz's art, as much as it reveals hidden bounties, also refocuses our appreciation of nature by isolating distinct, finely composed scenes so that we may once again "stop and smell the roses" (notwithstanding the fact that his roses are green and attached to purple bushes).
About John Hintz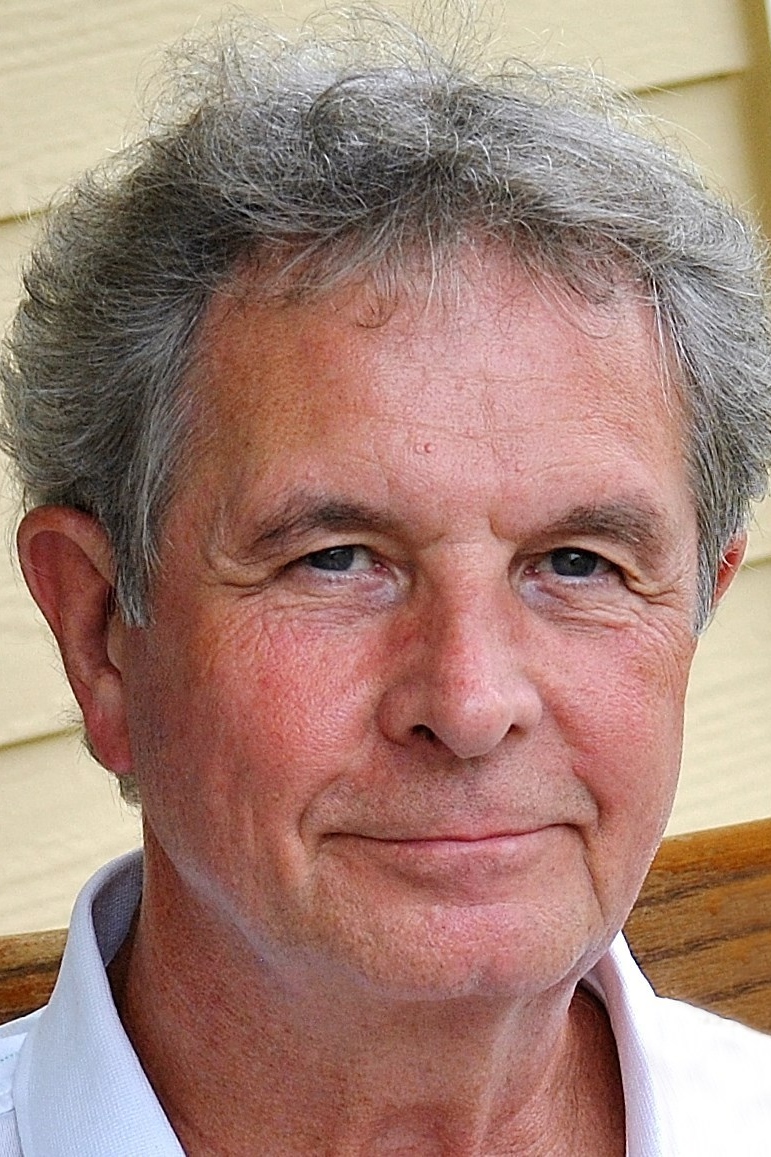 John Hintz is an emerging artist with a solid educational background. He studied fine arts at The Cleveland Institute of Art; graphic design at The Cooper School of Art and has had a keen interest in photography since grade school.

Following his formal education, he then went on to manage an in-house ad agency, where he honed his eye for design in a career that spanned several decades. Shortly after retiring to Florida in 2011, he embarked on his current vocation as a fine art photographer.

His present art related activities focus on participation in juried exhibitions and competitions held throughout the state of Florida.

Most of John's painterly photographs are captured at the parks, preserves and beaches of southwest Florida and processed at his home office in Venice. He is a member and volunteer at the Venice Art Center in Venice, FL.

Corporate, Permanent and Public Collections:
Sarasota Memorial Hospital, Venice, FL

Gallery Affiliations:
Collectors Gallery & Framery, Venice, FL, 2021 to present
Art Escape Gallery, Venice, FL, 2021